Judo: Japanese Physical Culture
by Sumitomo Arima (1908)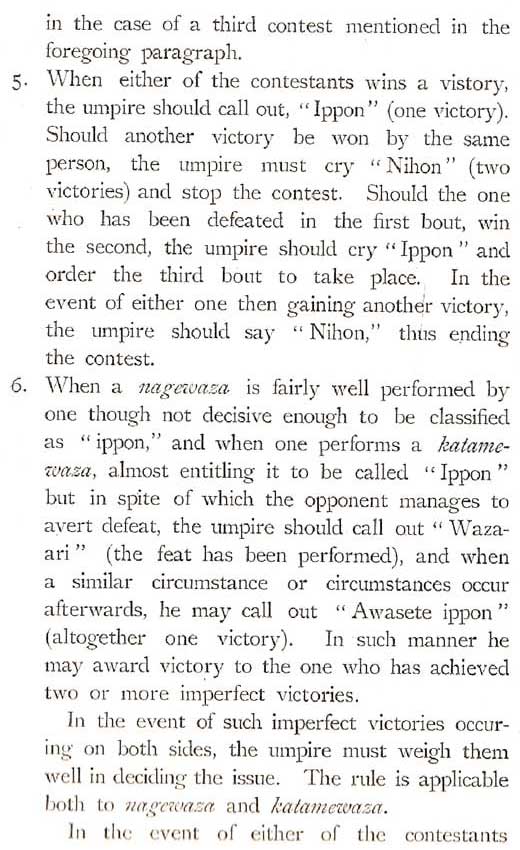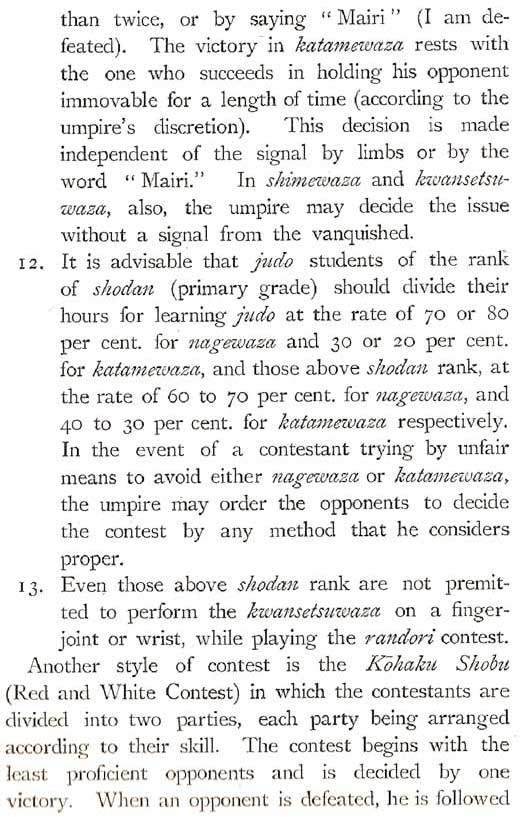 "A good Judoka never anticipates his action in a match, but his mind is as clever as a polished mirror which enables him to foresee precisely anything to happen and he displays freedom of his physique to cope with any change. Such mental state and physical action are called sei or tranquility and do or action, sometimes they are called ju and go or tenderness and sturdiness, in and yo or negative and positive, etc."
Kyuzo Mifune, Canon of Judo.
For more information about the early rules of Judo competition, please see this excerpt from The Complete Kano Jiu-Jitsu (Judo) by H. Irving Hancock and Katsukuma Higashi (published in 1905) which is another account of actual contests of the time which were more typical of jujutsu matches. Other early Judo Books Online are available for download.